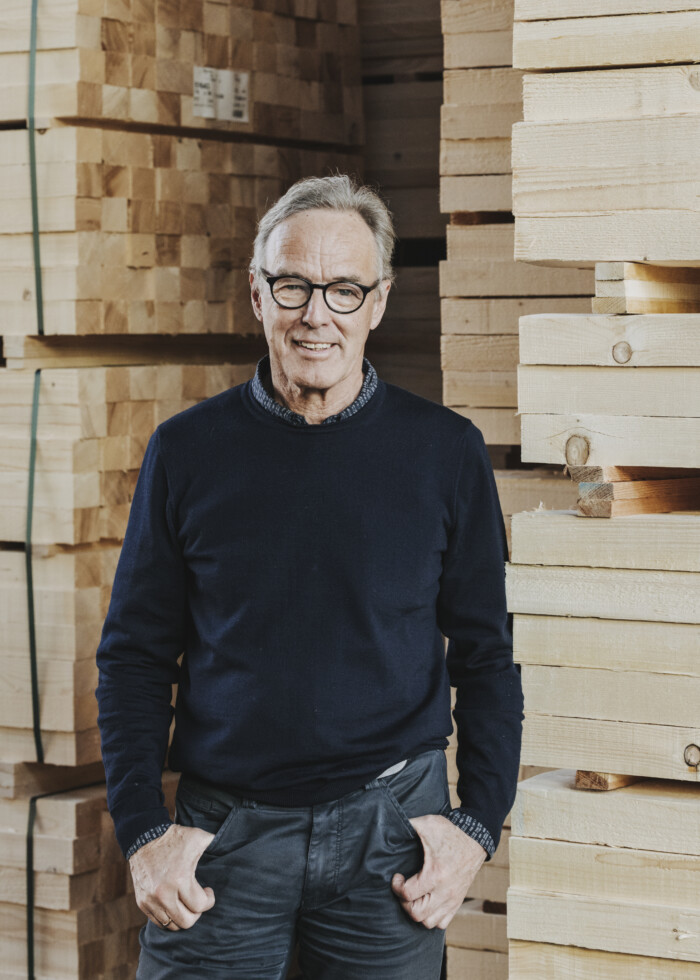 Biography
Hermann Kaufmann was born in Reuthe in the Bregenzerwald, in Austria, in 1955. For the son of a long-established carpentry family, helping out in the family business was a matter of course. In the workshops and on the construction site, he got to know the possibilities and areas of application of timber as a building material and developed a type of craftsmanship that would significantly shape his work as an architect.
His decision to study architecture was supported by his uncle Leopold Kaufmann, who is considered an important protagonist of the Vorarlberg architectural discourse and a thought leader in the field of timber construction. With him he learned the basics and the tools of the trade as an intern. He finally completed his studies at the University of Innsbruck and the Technical University of Vienna, where he was decisively influenced by his teacher Prof. Ernst Hiesmayr. After working in his studio for two years, he founded his own architecture office in Schwarzach in 1983 together with Christian Lenz.
His attitude as an architect is shaped by the ideas of classical modernism in the context of a profound examination of the built context. Central themes of his work are the exploration of the possibilities of modern timber construction as well as the search for comprehensive answers in the field of sustainability of building.
Numerous workshops for carpentry and other commercial buildings testify to his exacting design concepts for timber structures, which are architecturally refined and just as effective for community halls or sports halls. In addition to many single-family houses, restrained renovations of old buildings in sensitive village structures complement the list of works and prove his keen sense in dealing with traditional building culture and landscape. The topic of residential buildings in timber developed into a main focus, especially in connection with questions of sustainability and energy, as well as school buildings and structures for the public.
His teaching career began in the winter semester of 1995/96 as a guest lecturer at the Liechtenstein School of Engineering. This was followed by guest professorships at the TU Graz and the University of Ljubljana. In April 2002, he was appointed as a university professor at the Faculty of Architecture at the TU Munich, where he headed the Chair of Timber Construction and Design until his retirement in spring 2021.